Choosing the right appliance repair company is not always easy, but it's not that difficult if you know what you're looking for. To make the process less daunting, here are some of the qualities of a good appliance repair company.
 Outline:
Professionalism
Professionalism means that the appliance repair company is well-organized, licensed, and insured. It means that the company has all the necessary certifications and is committed to providing top-notch service. It also means that the company has a good reputation in the industry and that it has qualified technicians.
Many repair companies can claim that they are "professionals," but in reality, some are simply not. They may be unprofessional in the way they conduct their business, how they interact with customers and the quality of work that they deliver. It is important to choose a repair company that will provide you with high-quality service at all times without any hassles or complications.
Looking past red flags related to the company's professionalism will only lead to problems down the road. You want a company that takes pride in its work and will provide you with the results you are looking for. You don't want an unprofessional company that will make your appliance or air conditioner worse than it was before it broke down.
Convenience
The usual selling point of service-oriented organizations, like any appliance or air conditioning repair company, is their ability to provide convenience to their clients — and rightly so. Convenience is an important factor for a lot of people. It's especially true if you have a busy schedule and don't have the time to deal with home and office appliance issues. If your air conditioner breaks down, you will want someone who can come out right away to fix it so that you don't have to worry about spending hours waiting for someone to show up.
A good appliance repair shop can also provide convenience to their clients in some other ways. For example, they can offer their customers several payment options when it comes to their services. Some repair shops even offer online booking so that you can schedule an appointment without having to deal with the hassle of calling around and finding someone who can help you right away.
Affordability
Because money is a finite resource, you want to make sure that you are getting the most bang for your money by getting an affordable appliance repair service company. A good repair shop will be able to provide you with all of the information about their services so that you can decide whether or not they are worth the price tag. Some repair shops even offer a free estimate so that you can figure out how much your repairs will cost before committing to them. This way, you won't have to worry about being surprised by a bill that is more expensive than expected and not knowing what to do about it.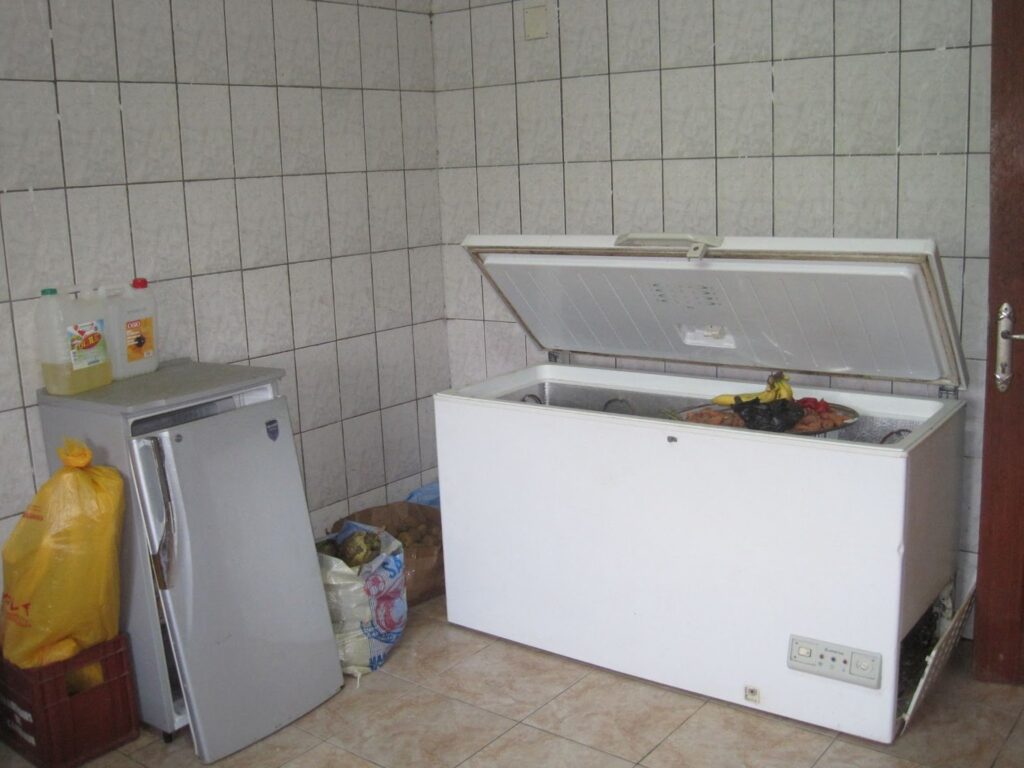 Customer service
Customer service can make or break companies, and appliance repair companies are no different. A good appliance repair company will be able to provide you with the best customer service possible. They should answer all of your questions, respond quickly to calls and emails, and even offer assistance in scheduling appointments if needed.
Companies that provide good customer service are also more likely to be able to help you out in an emergency. If your air conditioner dies at 2 AM, for example, and you want it fixed right away because there's a baby in the house, it's nice to know that someone will be able to come out and fix it within the next hour or two rather than waiting around all day for someone else to schedule an appointment.
Experience
Another important consideration when choosing a local appliance repair company is their experience. While anyone can claim to be experienced, you should look for references and ask around town to see what other people think of the companies that are available to you. The best way to do this is by talking with friends, family members, and neighbors who may have used similar services in the past.
If you don't have any friends or family who has used appliance repair services in the past, then you should look up reviews online and see what other people are saying about their experiences. In addition to reading reviews on the company's website, you can also check out review sites like Angie's List and Yelp.
Quality of equipment in use
Quality service needs quality tools and equipment. If you are looking for an appliance repair company, be sure to ask about their tools and equipment. The best companies will have a full set of tools that they can use on-site and in the field. If a company uses improvised or makeshift tools, then it is likely that they cut corners in other areas as well.
After repair service
Technically, after-repair service is part of the whole customer service experience. However, it pays to emphasize those good repair companies have a solid after-repair service policy. This includes things like warranties and guarantees, as well as how long it takes for the company to respond to customer requests and complaints.
It will be advantageous for you if you pick a company that puts a premium on its after-repair service. This also means that the company believes in the quality of its workmanship, such that they are willing to stand behind its work. This is a sign of good faith, and it shows that the company cares about its customer base.
Air conditioning repair company in Waco, Texas
Do you know that there is an appliance and air conditioning repair company in Texas that meets all the qualities above? On Point Service Company is a locally-owned and operated appliance repair center that has been serving Waco and nearby areas for a couple of years now. We offer all types of appliance repair services, such as repairing broken garbage disposals, washers, and dyers. We can also handle furnace repair and replacement, among others.
If you want to know more about our services, or if you want to request a free quote or consult with our experts, you can also call us at 254-709-3029. We look forward to serving you!