Outline
Summary
Spring is just around the corner. Doing AC maintenance during this time of year means cleaner and healthier air for your home. Not to mention, it also ensures your unit works properly all year round. Thus, you can expect reduced power bills and prevent expensive air conditioner repairs down the line. Here are some essential spring maintenance tips every Waco, TX homeowner must follow.
Change the Filter
This is one of the most basic AC maintenance essentials. Changing the filter is easy to do, and it can have a significant impact on the well-being of your air conditioning unit. A clean air filter can lessen energy consumption in your home. Also, it can improve air quality by trapping airborne particles like dust and allergens. This is particularly important if you reside in an area with high pollen counts.
Does your AC unit have a disposable filter? Then replace it monthly. If it's washable, clean it as often as you can.
Check the Ductwork
The ductwork is vital to your home's air conditioner or HVAC system. When checking the ductwork, ensure that any holes or leaky joints are sealed. Spotting and fixing any fractures or cracks in the duct system is also crucial.
Clean the Drainage Hole
Usually, air conditioners have a drainage hole located at the cabinet's base. This hole must be free of dirt for the air conditioner to function fully. If not, a drainage hole can block the AC system from draining. This will put so much stress on the air conditioner and lower its efficiency. Clogs might also occur at the P-trap far from the drainage hole. So, ensure to clean those too.
Keep Your Door and Windows Closed
If you or your family members experience allergies or asthma, it is a smart move to keep doors and windows closed to avoid allergens from getting inside. Too much indoor air will put too much pressure on your AC, reduce its efficiency, and increase power bills.
Remove Any Obstructions Near the Outside Part of the AC System
Checking the outdoor unit regularly is critical, as it is subjected to the elements. Watch out for debris or loose vegetation surrounding the AC unit and ensure it doesn't grow within two feet. This is vital to allow the AC unit to pull in the air required to control the temperature inside your home.
Have a Programmable Thermostat Installed
If you don't have a programmable thermostat, now is the best time to have one. Aside from giving you better control of the temperature inside your home, it also assists in lowering power bills. Thanks to its feature that allows you to set the temperature, making the AC work less when no one is home.
If you don't have a programmable thermostat, spring is the perfect time to install one. Yet, if you're on a tight budget, adjust the settings and update the AC's schedule. Also, ensure that the vents are open.
Test Your Air Conditioner
Before the summer season, it's smart to switch on your unit and run it for a bit. This is an excellent way to tell if the air conditioner has problems and you can immediately schedule an air conditioner repair before the summer season begins.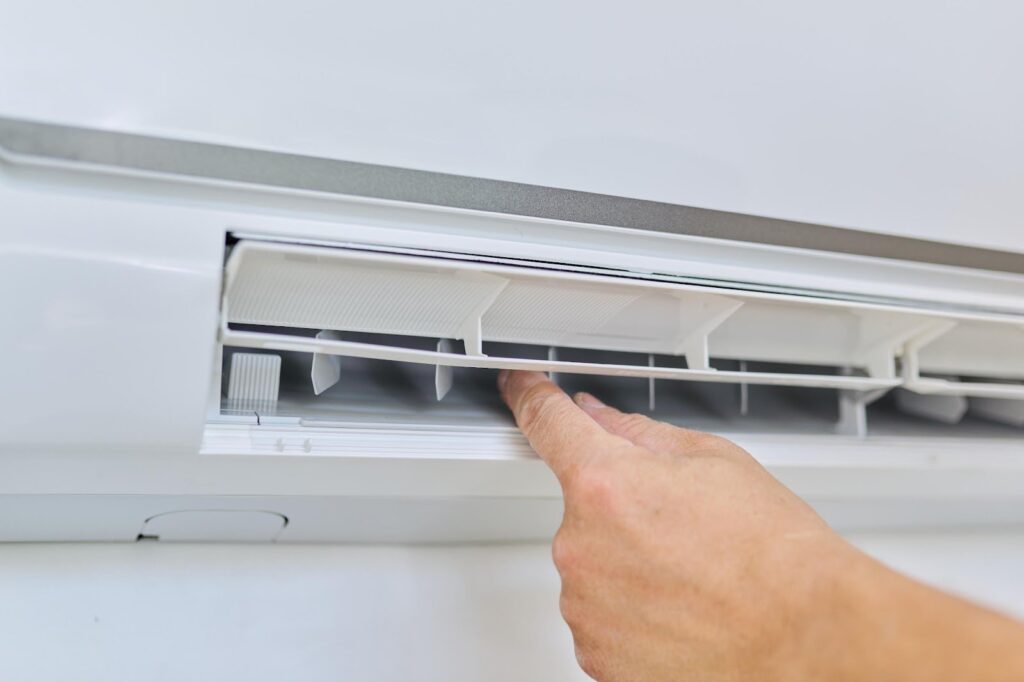 Schedule An Appointment for Routine Maintenance
If you have completed the tasks above, it is time to call a reliable air conditioning repair company. Even when you're consistently cleaning and changing the air filters, keeping the outside unit clean, and adjusting the programmable thermostat, it's still imperative to have it serviced by a reliable appliance repair Waco, TX. They will take a more thorough look at your AC, which includes checking all connections, taking readings of electrical amp draw, and assessing the pressure of the refrigerant. A skilled appliance repair technician will also determine possible problems that may arise in the future.
Consider Upgrading Your AC
If your air conditioner unit is outdated, replacing it with a modern, efficient system will save you a considerable amount of money in utility bills. And yes, spring is the perfect time to have a new AC installed. Summer makes living spaces uncomfortable without air conditioning. Worse, contractors are usually busy during this season; thus, you may have to wait for days or weeks for the installation.
Make Sure the Breaker or Fuse is On at the Electrical Panel
Many Waco homeowners choose to turn the outdoor unit's power off so the air conditioner can't run unintentionally during winter. Once you are ready to cool down, this can be a hassle. So, it's better to keep the breaker or fuse on at the electrical panel.
Switch off the Humidifier
Turn the humidity control down and if the humidifier comes with a damper, close that too. This will make sure no cold air is wasted.
Contact On Point Service Company for All Your Air Conditioner Repair Services in Waco, TX
For several years now, On Point Service Company has been providing reliable and cost-effective air conditioner repair services in the Waco area. We deal with issues such as AC not cooling, AC not blowing cold air, the air conditioner not blowing cold air but running, the air conditioner won't cool below 75 and so much more. With a team of certified technicians, you can count on us all year round. Are you facing any issues with your HVAC system? Call us today or book an appointment for a spring maintenance service. Your satisfaction is important to us, so we offer a free estimate and quick turnaround.