Welcome to On Point Service Company's guide to common AC problems and troubleshooting tips for homeowners in Waco, TX. When the scorching Texas heat hits, and your AC unit isn't cooling properly, it can be frustrating. In this article, we'll explore some of the primary issues homeowners face, such as AC not cooling and when to seek air conditioner repair services. We'll also touch on appliance repair for those experiencing related issues. Our goal is to educate you on potential solutions and ensure your comfort during the hot summer months.
AC Not Cooling: Possible Causes and Solutions
If your AC isn't cooling as it should, there could be various reasons behind it. It might be due to a dirty air filter, refrigerant leaks, or a faulty compressor. To address this problem, start by checking and replacing your air filter regularly. If the issue persists, it's time to call in the experts at On Point Service Company for a thorough inspection and professional air conditioner repair services.
Troubleshooting Common AC Problems
Is your AC blowing cold air, but your house remains uncomfortably warm? This could be caused by an improperly sized unit or leaky ductwork. Our team can evaluate your cooling system and help identify the root cause of this issue. Similarly, if your air conditioner won't cool below 75 degrees, there might be issues with the thermostat or refrigerant levels. Don't hesitate to reach out to us for prompt and reliable appliance repair services in Waco, TX.
Finding Reliable AC Repair Services Near You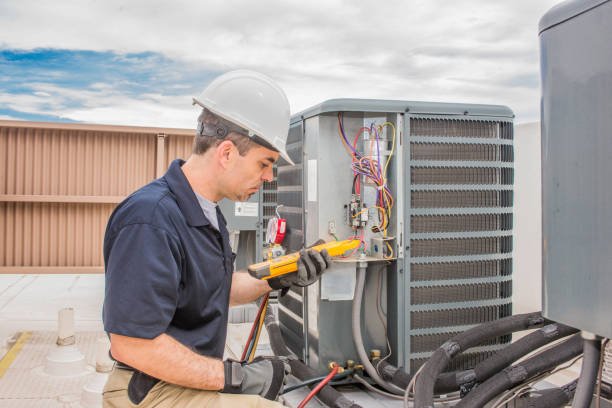 When your AC or appliance is acting up, you need a trustworthy company nearby to handle the repairs. At On Point Service Company, we take pride in offering reliable appliance repair and air conditioning services in the Waco, TX area. Our team of skilled technicians has the expertise to address a wide range of issues promptly and effectively, ensuring your comfort is restored.
Affordable and Amazing Appliance Repair Services
We understand that unexpected AC or appliance issues can be stressful, both for your comfort and your wallet. That's why we strive to provide affordable appliance repair services without compromising on quality. Our amazing team of technicians works diligently to fix the problem right the first time, giving you peace of mind and saving you from unnecessary expenses.
Conclusion
As homeowners in Waco, TX, ensuring your AC and appliances are in optimal condition is crucial for a comfortable living space. We hope this guide has been educational and informative in addressing common AC problems and appliance repair needs. Remember, On Point Service Company is just a call away when you need reliable and efficient solutions to keep your home cool and appliances running smoothly.